Press "Ctrl+F5" to Refresh page
All links open in a new window
4x4 Off-Road Reference Manual
This manual is compiled with information gathered over years of experience and years of intensive research. The reference manual contain internet links to many training video clips for better learning and explanation. The Afrikaans in some chapters and paragraphs is the unfortunate result of merging different 4x4 manuals (same author) for the "Master 4x4 Driving Skills" course. With time, the manual shall be fully translated and available in both languages.

The manual is not written in a friendly story book format, but it can be considered as a very good source of reliable technical information and safe operating procedures. We believe the reference manual will be invaluble for 4x4 trainers, 4WD Guides, and the 4x4 enthusiast who wants to know it all.

The manual will constantly be updated and improved, and so the training video clips it referring to.
The latest version of the 4x4 Off-Road Reference Manual is : 2013

Copies of the 4x4 Off-Road Reference Manual will soon be available to buy. If you wish to be informed when the book is availble, please complete the form below.
The 4x4 Off-Road Reference Manual is now the only training manual for the Master 4x4 Driving Skills course. It covers almost every 4x4 learning area and provides expert subject matter. The training manual aims to back up information by applied maths and physics as far as possible. All theoretical calculations in the book are in the process to be verified through appropriate practical experiments. A precision loadcell is used for measuring recovery forces.
The YouTube video clip below start paging through the manual after the first few introduction screens.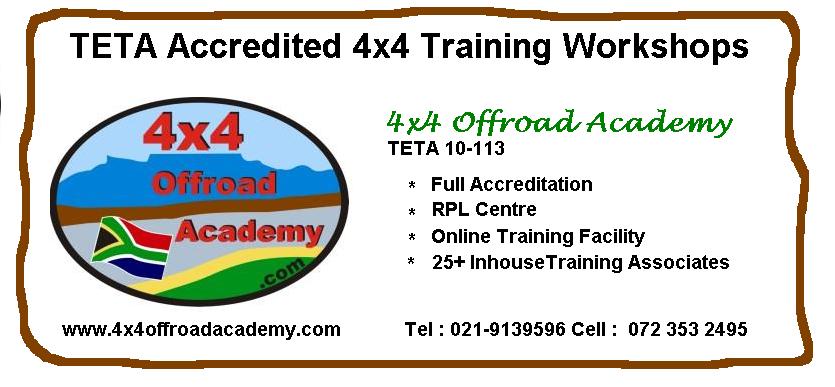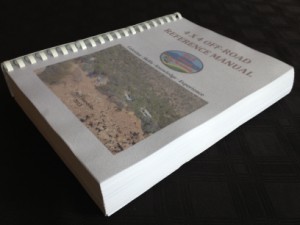 Kinetic & Pull Recover Manual - for the Recovery Officer
This book is 80% completed and should be availble early 2016.
4x4 EXPERIMENTS & CASE STUDIES
The 4x4 Offroad Academy specializes in 4x4 Offroad and is extensively involved with 4x4 research and the developing of 4x4 standards. We have a scientific approach to analyze 4WD and 4x4 related activities. 4x4 Case studies are done and explained by laws of physics. Results are then confirmed with practical load cell measurements. This provides us with first hand knowledge and skills to train with confidence from the novice to the very experienced. The information gathered is reflected in the manuals mentioned above.